New Rookies Starts in JANUARY!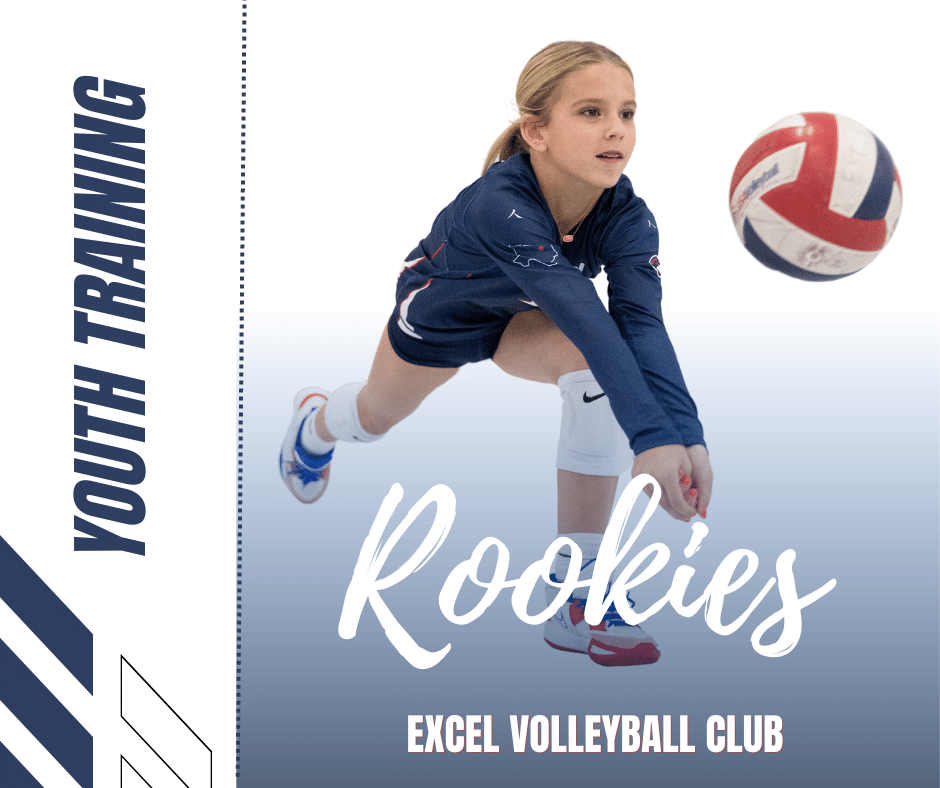 Is your athlete looking for youth volleyball training?  Check out the EXCEL Rookies program!  Rookies is a 5-week session in which athletes will learn and develop core volleyball fundamental skills.  This session will be led by our Youth Director, Hailey Tongkeamha.
Ages: 8-11 Years
Dates:  Tuesday's, January 17th – February 14th, 2023
Time: 4:15PM-5:30PM
Loc:  Courtside Sports Center (4717 Plano Parkway, Suite 110, Carrollton)
** Space is limited.  Early registration recommended.